Strong Family,
Strong Nation
Family First NZ has quickly become a household name, advocating for families, and speaking common sense on a broad range of family issues in New Zealand. We believe that strong families and strong marriages are the foundation for a strong nation. Therefore we promote families, marriage, and the value of life, based on principles that have benefited New Zealand for generations.
Learn more >
"Free-speech is my right to say what you don't want to hear" – George Orwell You can view and download the full Hate Speech fact sheet here…  …
Strong Family,
Strong Nation
Family First NZ has quickly become a household name, advocating for families, and speaking common sense and values on a broad range of family issues in New Zealand. We believe that strong families and strong marriages are the foundation for a strong nation. Therefore we promote families, marriage, and the value of life, based on principles that have benefited New Zealand for generations.
Learn more >
"Free-speech is my right to say what you don't want to hear" – George Orwell You can view and download the full Hate Speech …
Social norms seem under attack all over the world. Whilst it is a sign of progress that many minority groups are finally treated fairly, some …
Texas (amongst a number of other US states) has decided not to mandate masks and vaccines in the fight against Covid-19. It's been six months …
Frances Tagaloa recently gave evidence to the Royal Commission Inquiry about Abuse in Care, which is looking into what happened to children, young people and …
Our latest channel is Active Intelligence. Join Aaron Ironside as he tackles the issues of the day and brings you, the viewer, to a deeper understanding of both sides of significant social debates. Active Intelligence is a place where you can find balance not bias. No one will tell you what to think or dismiss. This show has been created to engage people from all points of view to make up their own mind.
Latest News & Media Releases
All
Media Releases
News & Stories
All
Media Releases
News & Stories
Family First NZ is calling on the NZMA and the Pediatric Society to canvass its members on the proposed 'Conversion Therapy' ban. Both the NZMA …
Latest Research & Key Issues
The Law Commission is currently reviewing surrogacy laws in New Zealand and Family First has just sent in a submission.
Key Issues
Facing New Zealand
We believe that strong families are the foundation for a strong nation. There are many issues and events that are destabilising the kiwi family, so we believe these need to be identified and resolved so that our social foundations are strengthened not weakened. Family First is NOT a political party and has no intention to be one. Our role is to be a voice for families in the public domain, and to research and advocate for family and marriage issues. We want to fight for the soul of New Zealand.
Here are some of the core issues facing New Zealand.
Freedom comes in many forms – freedom of speech, freedom of religion, political and civil liberties, parental freedom to do what's best for their family. Family First will work tirelessly to protect these fundamental freedoms in our society. This includes opposing 'conversion therapy' bans and overreaching 'hate speech' laws.  
Family First believes that strong families underpin a strong nation, and that conventional marriage – between a man and woman – is the foundation for a strong family. There is simply no need to re-invent marriage and families. We support the institution of marriage.
New Zealand is in the midst of a substance misuse epidemic, along with increased mental illness. It's unsurprising there is a strong correlation between drug use and mental illness, domestic violence, work absenteeism, and other negative outcomes. Family First advocates against drug liberalisation and normalisation.
Many young people today are wondering if they were "born in the wrong body", and activists are pushing an agenda that "you can choose your gender" and that the body should be remade to conform with feelings. The transgender trend spreads a confusing message to all children.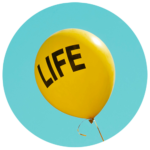 We believe every human being, even the child in the womb, has the right to life. The unborn child has a fundamental human right and should be legally protected. We also oppose the new euthanasia law. Vulnerable people including the disabled, elderly, depressed can live without it.
Pornography has a damaging effect on intimacy, love, and respect and can lead to sex role stereotyping, viewing persons as sexual objects, and family breakdown. If we want to tackle sexual violence, we must first investigate the role that pornography plays and the harm that it does to attitudes & actions.
There are many other issues that Family First researches and comments on, including; * prostitution * gambling * screentime * daycare * child abuse * child poverty * imprisonment and law & order * alcohol abuse and the drinking age * importance of mothers and fathers * step-families & family structure * dinner time * and many more…. Check out our Research and Issues page.
In 2006 we formed Family First New Zealand, as a voice in the public domain – to champion strong and stable families, to promote the institution of marriage, and to protect life from conception through to natural death. We believe strong marriages and connected families lead to a strong nation. Sadly the reverse is true also. Family breakdown leads to significant social cost – both to individuals and to society. Family First advocates for families, and speaks common sense and values on a broad range of family issues. Watch our short video message.
Family First Projects and Websites
These are just some of the projects which Family First is behind. A complete list can be found by visiting our 'Partner Sites' page.
You can make a difference
Join the grassroots movement to promote marriage, family and the value of life. Your financial support and membership will help Family First to promote these ideas and policies that have a lasting, positive influence on New Zealand society.
Gifts made to Family First NZ still qualify for the Donation Rebate.