Strong Family,
Strong Nation
Family First NZ has quickly become a household name, advocating for families, and speaking common sense on a broad range of family issues in New Zealand. We believe that strong families and strong marriages are the foundation for a strong nation. Therefore we promote families, marriage, and the value of life, based on principles that have benefited New Zealand for generations.
Learn more >
Strong Family,
Strong Nation
Family First NZ has quickly become a household name, advocating for families, and speaking common sense and values on a broad range of family issues in New Zealand. We believe that strong families and strong marriages are the foundation for a strong nation. Therefore we promote families, marriage, and the value of life, based on principles that have benefited New Zealand for generations.
Learn more >
Not to be missed – the 15th annual New Zealand Forum on the Family is bringing together some exceptional international speakers. Friday 30th June at Due Drop Events Centre, Manukau.
Not to be missed – the 15th annual New Zealand Forum on the Family is bringing together some exceptional international speakers. The event will take place Friday 30th June at Due Drop Events Centre (formerly Vodafone Events Centre) 770 Great South Rd Manukau City. Last year this event sold out, so Register Now!
Here's the latest episode of the StraightTalk live-stream, recorded on May 29th.
You can also watch the latest episodes of Bob McCoskrie's 5-min videos, and Family Matters - our video series where we explore the issues that really matter for kiwi families - parenting, free-speech, marriage, drugs, gender and many more topical issues. There's also 'Pacifically Correct', our new series where Nick Tuitasi explores the issues that affect Pasifika.
McBlog - Bob McCoskrie's latest 5-min videos
Academics don't feel free to air controversial opinions, according to a survey by the Free Speech Union. Three of the taboo subjects were – not surprisingly – gender ideology, the Treaty of Waitangi and climate change.
If you listened to the media and to the Disinformation Project, you would think that only right-wing people are violent & aggressive protesters. The problem …
Religious freedom is under attack. So we highlight three shocking cases of religious freedom being under attack in Australia. This is chilling indeed.
with Bob McCoskrie, Clara Fox-Champkins and Samuel Bilton
What do abortion, euthanasia, transgenderism, toxic masculinity and 'saving the planet' all have in common? They are often labelled as 'pro-choice', but in fact, they are all 'anti-life'.
California mum, lawyer, a self-confessed "liberal-lefty" and long-time Democrat voter Erin Friday is a leader of the parent advocacy group "Our Duty"
'Hate-speech' laws continue to be proposed by the Government under the pretence of 'the public good'. But beneath the shiny veneer of good intentions lies a very dangerous agenda.
Latest News & Media Releases
Yet more research showing the negative health outcomes from cannabis use, especially for young men. It is estimated that 30% of cases of schizophrenia among men aged 21-30 might have been prevented by averting cannabis use.
Latest Research & Surveys
A new report has reviewed the media coverage of the 2022 Parliament Protest, and finds that the media failed in its duty to present the Protest in a fair and balanced manner.
A new report estimates that the fiscal cost to the taxpayer of family breakdown and decreasing marriage rates has been estimated at around $2 billion (around $520 per taxpayer) in 2020-2021.
As children prepare to return to the classroom, Family First has just released a Parent Guide – on how to protect your children from the state's radical sexuality and gender ideologies in schools.
Key Issues
Facing New Zealand
We believe that strong families are the foundation for a strong nation. There are many issues and events that are destabilising the kiwi family, so we believe these need to be identified and resolved so that our social foundations are strengthened not weakened. Family First is NOT a political party and has no intention to be one. Our role is to be a voice for families in the public domain, and to research and advocate for family and marriage issues. We want to fight for the soul of New Zealand.
Here are some of the core issues facing New Zealand.
Family First believes that strong families underpin a strong nation, and that conventional marriage – between a man and woman – is the foundation for a strong family. There is simply no need to re-invent marriage and families in New Zealand. We advocate for families and support the institution of marriage.
Freedom comes in many forms – freedom of speech, freedom of religion, political and civil liberties, parental freedom to do what's best for their family. Family First will work tirelessly to protect these fundamental freedoms in our society. This includes opposing 'conversion therapy' bans and overreaching 'hate speech' laws.  
New Zealand is in the midst of a substance misuse epidemic, along with increased mental illness. It's unsurprising there is a strong correlation between drug use and mental illness, domestic violence, work absenteeism, and other negative outcomes. Family First advocates against drug liberalisation and normalisation.
Many young people today are wondering if they were "born into the wrong body", and activists are pushing an agenda that "you can choose your gender" and that the body should be remade to conform with feelings. This transgender trend conveys a confusing message to all children. We believe children should be allowed to grow without needing to question the sex they were born as.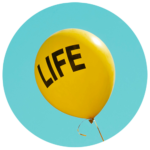 We are anti-abortion, but we also love both the mother and her unborn child. We believe every human being, even the child in the womb, has the right to life. The unborn child has a fundamental human right and should be legally protected. A 2019 poll found strong support for the unborn child having human rights and being legally protected once a heartbeat is detected, and only a small minority thinking that life doesn't begin until the child is born.
Euthanasia and assisted suicide put many of us in danger.
Nothing in the new End of Life Choice Act guarantees the protection required for
vulnerable people, including the disabled, elderly, depressed
or anxious, and those who feel themselves to be a burden or
who are under financial pressure. The international evidence backs up these concerns
There can be no more important an issue than what is being taught to our children at schools. As our numeracy and literacy standards decline, we're deeply concerned with increased teaching of highly controversial topics and ideologies such as gender theory and critical race theory. Many parents are simply unaware of what their children are being taught. This should be concerning to all parents and caregivers.
The proliferation of the internet and digital technology have improved access to information. The media plays an important role, and is supposed to inform and educate people. But often the media are no longer reporting on the key issues, instead they're promoting a certain opinion or ideology. The media is also supposed to be a watchdog, but maybe we need to be a watchdog on them. 
Pornography has a damaging effect on intimacy, love, and respect. Porn can lead to sex role stereotyping, viewing persons as sexual objects, and family breakdown. If we want to tackle sexual violence, we must first investigate the role that pornography plays and the harm that it does to attitudes & actions. Porn is especially harmful to children and teens, who can easily view disturbing material online.
There are many other issues that Family First researches and comments on, including; * prostitution * gambling * screentime * daycare * child abuse * child poverty * imprisonment and law & order * alcohol abuse and the drinking age * importance of mothers and fathers * step-families & family structure * dinner time * and many more…. Check out our Research and Issues page.
It's 2022, and that means it's our 16th Birthday! In 2006 we formed Family First New Zealand, as a voice in the public domain – to champion strong and stable families, to promote the institution of marriage, and to protect life from conception through to natural death. We believe strong marriages and connected families lead to a strong nation. Sadly the reverse is true also. Family breakdown leads to significant social cost – both to individuals and to society. Family First advocates for families, and speaks common sense and values on a broad range of family issues. Watch our short video message.
As part of his McBlog channel, Bob McCoskrie has launched a new series of 'bite-sized' videos where he discusses the latest issues to do with media, politics, research, family issues, and important social debates. Expect Bob to pull no punches as he digs into the issues that matter.
Stay tuned as Bob will be releasing several episodes each week across all platforms – social media, youtube and both bobmccoskrie.com and familyfirst.org.nz
Family First Projects and Websites
These are just some of the projects which Family First is behind. A complete list can be found by visiting our 'Partner Sites' page.
You can make a difference
Join the grassroots movement to promote marriage, family and the value of life. Your financial support and membership will help Family First to promote these ideas and policies that have a lasting, positive influence on New Zealand society.
Gifts made to Family First NZ still qualify for the Donation Rebate.